Under construction :)
First, I want to thank you for checking out my blog and staying long enough to read this. Thank you for stopping by. Now, stay a little longer to get to know me.
Since I am unoriginal, I decided that I would put the Bloggers 411 link up here. Fun, right?
Hopefully this will help you get to know me.
How long have you been blogging? And what got you started on blogging?
Has your blog changed?
My blog started at the end of my senior year of undergrad. I was unhappy and Colon and I were in a bad place. I had no idea what I wanted to do after graduation and I was just...existing. I was just going through each day without a goal. My self esteem was at an all time low and I felt so alone.
One day, I saw that a friend linked her blog post to Facebook. I was curious and I decided to read her post. After reading one post, I couldn't help but read her previous posts. I was amazed at how open and real it was. She wrote about anything and everything. It was her space.
It was something that I needed. It changed me. I needed a space for myself. A space in which I could talk and put my feelings out there. A space where I didn't need to impress others.
All mine.
If you read my first few posts, you will see that I posted about poems and songs that I loved. I slowly became more open. I realized that I could be myself and put myself out there. My blog has helped me come into my own. It has helped me build my self esteem. And with that, I improved myself. Which in turn, improved me relationship with Colon.
Did you go to college? If so where, and what did you study?
Yup. I went to college. I am a Gator through and through. I bleed

orange

and

blue

! I went to the University of Florida and I absolutely loved it. When I started as a freshman, I decided I was going to study Biochemistry. During that time, while everyone else was taking easy "elective" classes, I decided that I would take math electives. After two years of doing this, I decided to add on a Mathematics major.
So, I ended up graduating with a Bachelors in Science in Biochemistry and Mathematics. And I am extremely proud of myself! Don't be intimidated. I am not that smart!
GO GATORS!
What is your drink of choice;
wine, beer, or liquor
. Or Water, Soda, Tea?
Wine all the way. I am practically drunk off of wine (not really) every time I write a post. I do not mind any of the others but wine makes me happy! Oh and water is a close second!
What is something you enjoy to do when you have
me
time?
Picture this:
Glass of wine. Sitting on the couch, snuggling in a blanket with a good book.
That is MY perfect "me" time.
Show us a picture from high school or college.
Look at the date in this picture. It was 6 years ago. My how time flies!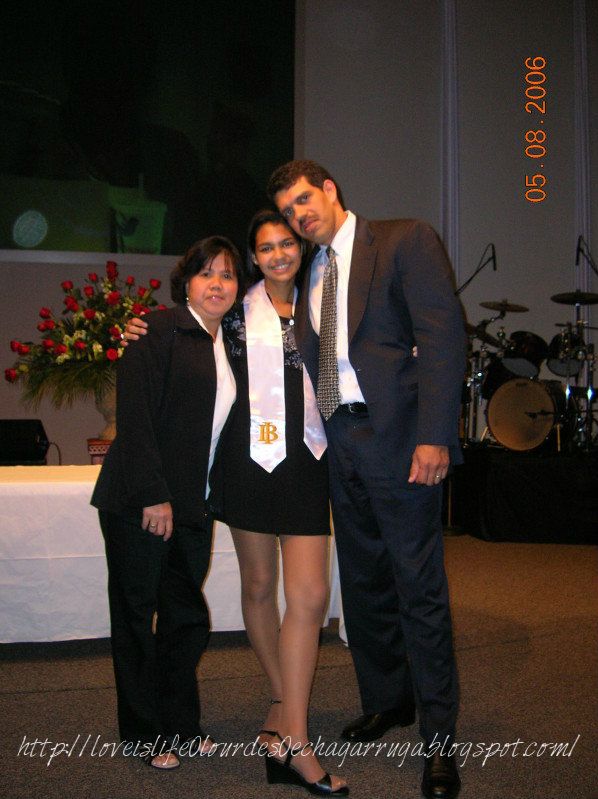 IB Senior Banquet. High school.
Show us the most current picture of you or you and your family.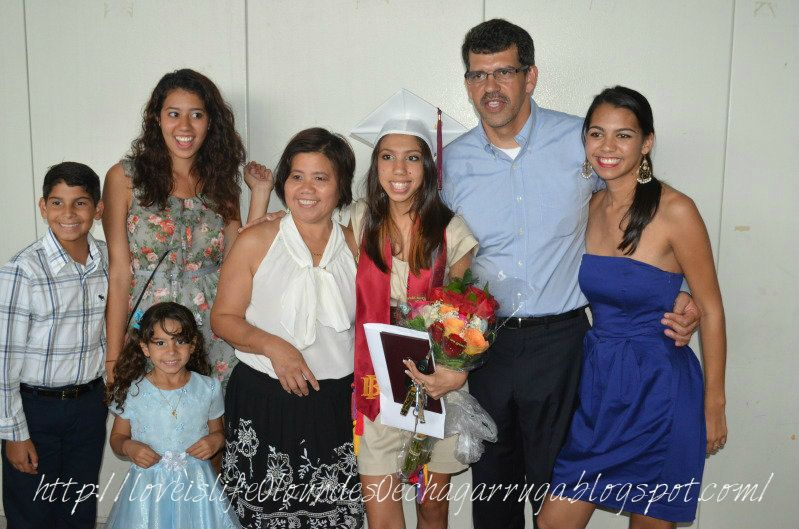 I answered less than half the questions but who cares, right? If you really want to get to know me, just follow along and read my posts!
Again, thanks for reading!
XO