It's Friday and it just feels so good.
It is 68 degrees outside, a little bit windy, and it is such a beautiful day. The perfect day to end the week and start the weekend. I am sitting here eating Pistachio Almond Ice cream and just relaxing. So... I think I will just start with my letters...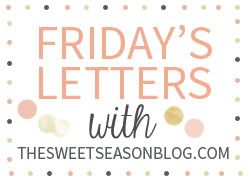 Dear Colon.
I KNOW you are so excited about the Vegas trip. I'm excited, too! It's sooooo close!
Dear passport.
How long is it going to take for you to come to me? Colon wants to take a trip to Mexico and I NEED you to get here so I can go, too!
Dear Pistachio-Almond ice cream.
I am so happy that no one is here to witness me eating you out of the tub. SO YUMMY!
Dear Hautelook.
I LOVED the e.l.f. sale that you had a week or two ago. I received my order and am excited to use my new brushes. By the way, you sent me body shimmer (
I am not a stripper
) instead of bronzer.
Dear hair.
I got you trimmed today and you
are looking so much healthier. Say bye-bye to all those split ends. PLUS, the leave in products/ conditioners are doing wonders.
Dear Flagstaff.
We will meet this weekend. I am nervous and oh-so-excited to see the snow. I think I will have to skip the skiing this weekend and just enjoy the snow. I cannot wait!
Dear job.
I came home satisfied last night. Yesterday, made me so comfortable and excited about working for you (at least for the time being). Thank you for giving me the opportunity to work with such great coworkers. I feel blessed.
Dear It's a 10.
You are amazing. My hair and I want to thank you!
Dear self.
Why were you so pessimistic about your job situation. I know you are looking for something else, but in the mean time, this job is great.
Dear Vine app.
Why are you only for Apple? All my friends are getting it and I want it too! Please make an Android app soon so I can be cool too!
Dear wrist.
Why are you hurting. It started yesterday as I was driving to work and it has not gotten better. Please stop!
Dear Cox.
I TOLD you that we would drop you I we did not receive better service. Now it's time we part ways!